Chase Utley and Adrian Gonzalez hit home runs to back Wood as he extended his scoreless streak to 25 1/3 innings, the longest active in the Majors. Wood, once thought to be headed to the bullpen, improved to 6-0 as he allowed only two hits, struck out eight and lowered his ERA to 1.69.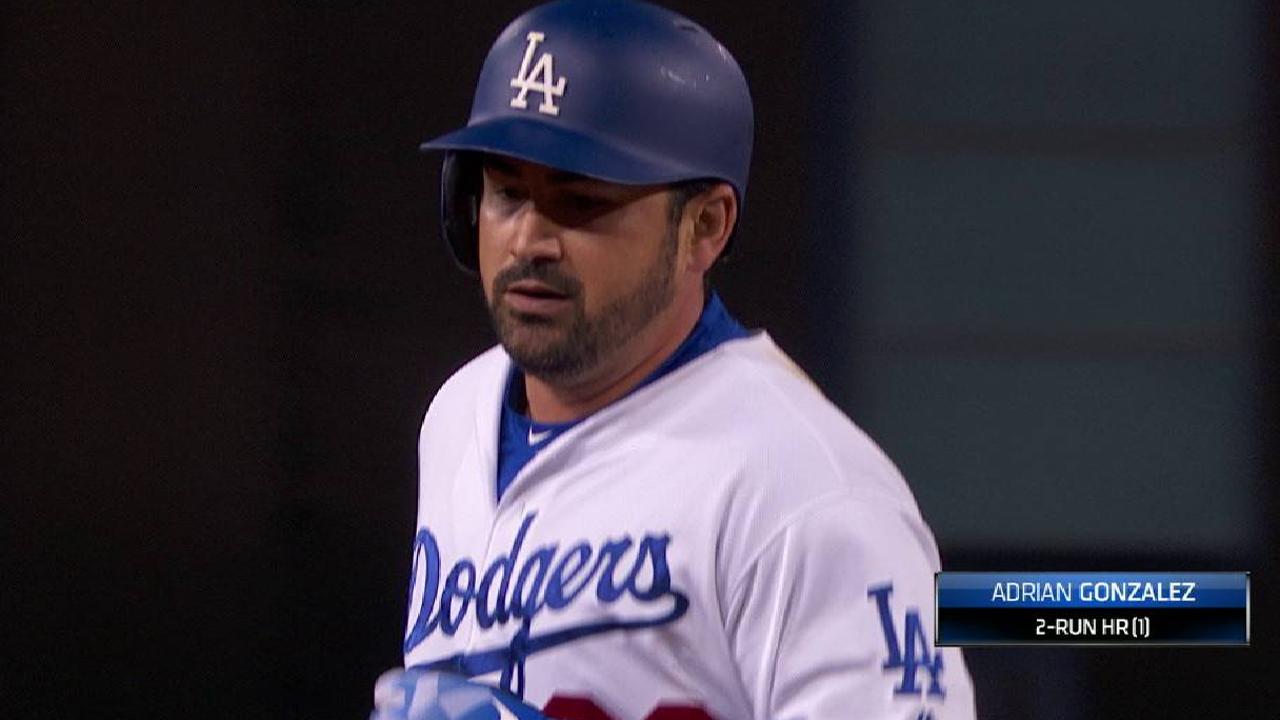 "I definitely feel confident, for sure," Wood said. "But it's the consistency of my stuff is where my confidence is coming from. That's how it's been every time I go out there, and I just want to keep doing what I'm doing every time out."
Cubs starter Jake Arrieta gave up multiple home runs for the fourth time this season as he fell to 5-4. His ERA sits at 4.92.
"My analysis would be the homers [he's giving up are because] he's getting in some counts and making mistakes and they're not missing them," Maddon said of Arrieta. "Maybe because the velocity is not 95, 93 [mph] might bleed into that a little bit, but I thought he had good movement today, a good breaking ball. There's nothing to criticize. They just hit homers."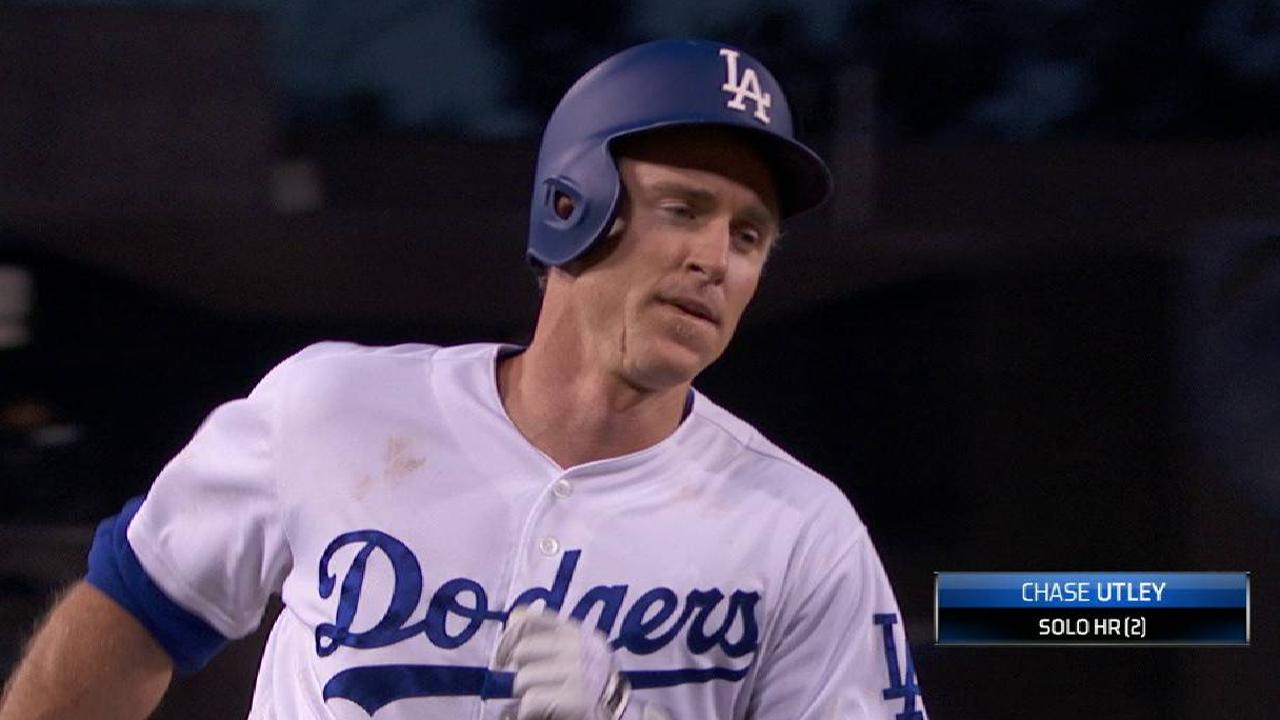 MOMENTS THAT MATTERED
Staying calm: Wood found himself in a minor jam when Jason Heyward and Javier Baez hit back-to-back two-out singles in the second, but he struck out Addison Russell to end the inning. The Cubs would not get another hit.
Three-star grab: Dodgers rookie Cody Bellinger made a sliding grab in left field that robbed Jon Jay of hit in the eighth inning. According to Statcast™, Bellinger's catch had a 63 percent catch probability, as he had to cover 75 feet in 4.5 seconds.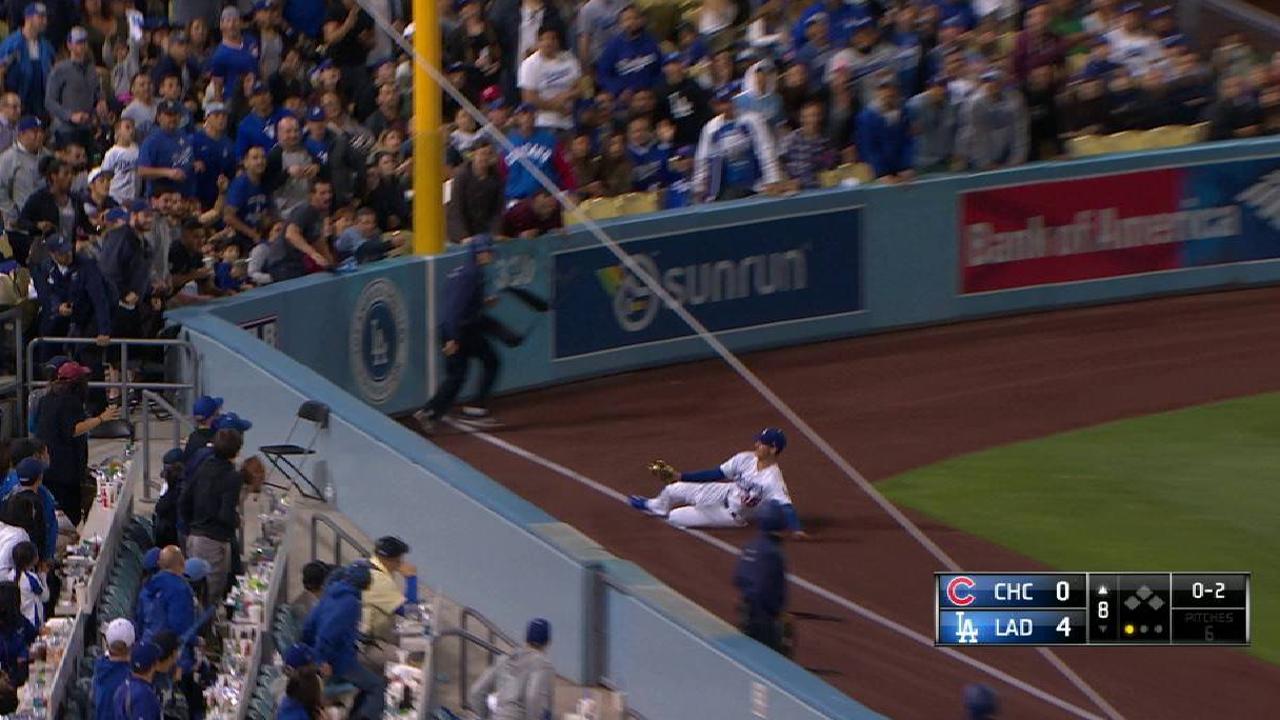 QUOTABLE
"You talk about confidence of a player, he's as confident as any player I've ever been around. He prepares, he works hard and he's very confident. And in Spring Training, he told me he's as healthy as he's been in recent memory. Right now you can look at him as a 1A."— Dodgers manager Dave Roberts, on Wood
"They're good. I thought it was somewhat of a victory getting Wood out after five. I thought we had good at-bats. He's been pitching well, but getting him out after five innings I thought was a victory for us. Their bullpen is that good, and they challenged us." — Maddon
UPON FURTHER REVIEW
Kris Bryant drew a two-out walk off Wood in the fourth inning. During Anthony Rizzo's at-bat, Wood tried to pick off Bryant at first, and Bryant broke for second. He was initially called safe as Gonzalez's throw to shortstop Corey Seager appeared to be late, but the Dodgers challenged and the call was overturned to end the inning.
Utley opened the Dodgers' fifth by hitting a grounder between first and the pitcher's mound that Arrieta scooped up before diving to tag the first-base bag. Utley was called safe, but the Cubs challenged, and the call was overturned.
"It's a do-or-die play," Arrieta said. "It was actually a fun play. I kind of look forward to plays like that to show a little athleticism."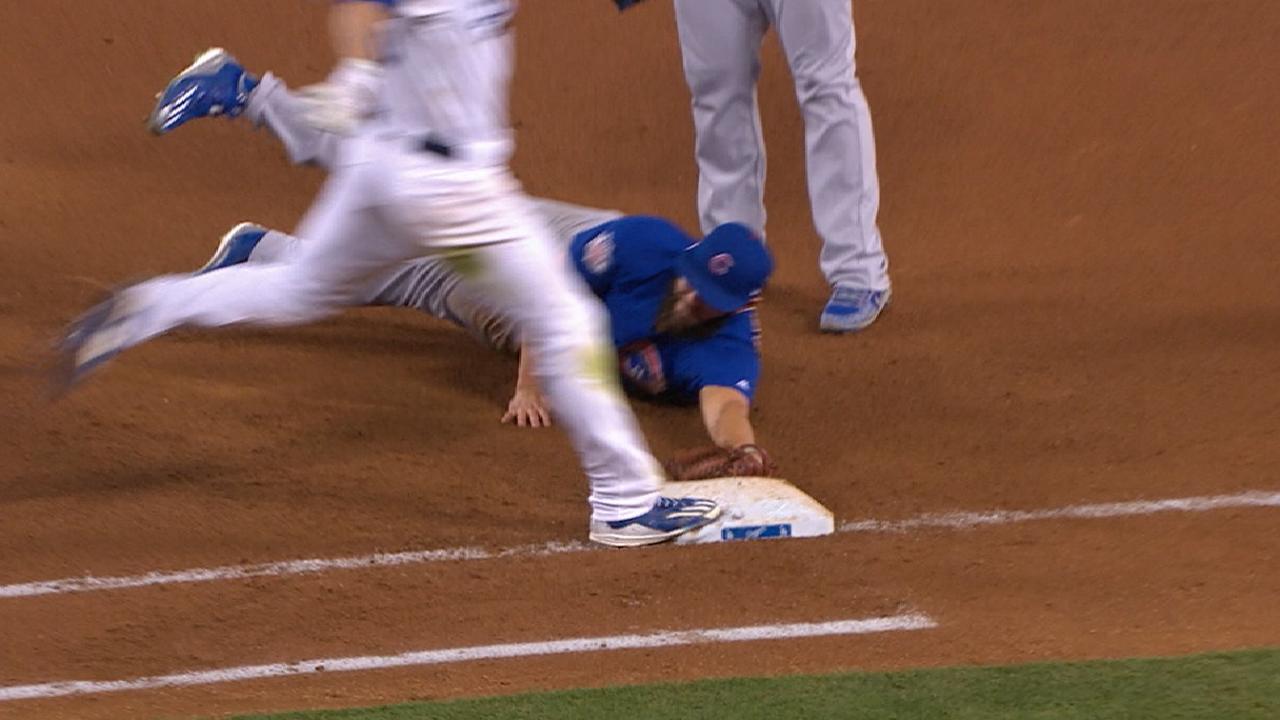 WHAT'S NEXT
Cubs: John Lackey will start Saturday in the second game of this three-game series. He's 3-1 with a 4.32 ERA in four starts on the road, and a late-afternoon game in Southern California should be a nice change of pace. In his last three starts, Lackey has pitched at Colorado, then had to deal with strong hitter-friendly winds at Wrigley Field in back-to-back outings. He threw seven shutout innings against the Rockies, but gave up eight runs over 10 1/3 innings in two games at home. First pitch will be 6:15 p.m. CT.
Dodgers: Dodgers will send out Brandon McCarthy on Saturday as the series continues against the Cubs. McCarthy is 4-1 with a 3.76 ERA in seven starts this season. The right-hander's last start was his best of the season, giving up a season-low three hits, and one run in a win vs. the Marlins. First pitch is scheduled for 4:15 PT.
Watch every out-of-market regular-season game live on MLB.TV.
Joshua Thornton is a reporter for MLB.com based in Los Angeles.
This story was not subject to the approval of Major League Baseball or its clubs.