HOUSTON STRONG. Congratulations to @JJWatt and @JoseAltuve27, the 2017 SI #Sportsperson of the Year recipients https://t.co/pAKpNKiACW pic.twitter.com/9oCjtV0lB2

— Sports Illustrated (@SInow) December 5, 2017
The SI Sportsperson of the Year award has been given to some of the greatest athletes in the world. Previous winners include LeBron James (2016, '12), Tom Brady ('05), Arthur Ashe (1992), Michael Jordan ('91), Wayne Gretzky ('82), Muhammad Ali ('74), Billie Jean King ('72) and Arnold Palmer ('60).
Watt, who appeared on the show without Altuve, raised $37 million for charity in the aftermath of Hurricane Harvey, which tore through Texas and flooded parts of Houston in August.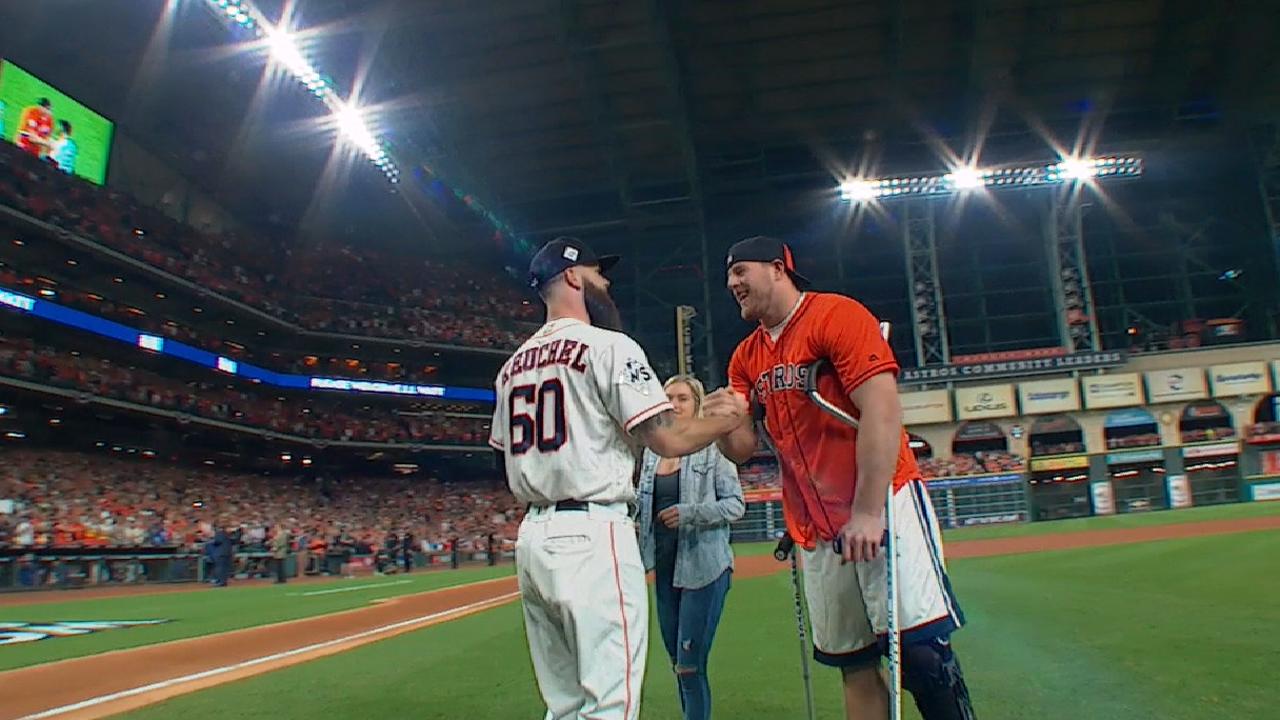 Altuve is the 18th individual baseball player to win the SI Sportsperson of the Year award since its inception, joining Madison Bumgarner (2014), Derek Jeter ('09), Randy Johnson ('01), Curt Schilling ('01), Sammy Sosa (1998), Mark McGwire ('98), Cal Ripken Jr. ('95), Orel Hershiser ('88), Dale Murphy ('87), Willie Stargell ('79), Pete Rose ('75), Tom Seaver ('69), Carl Yastrzemski ('67), Sandy Koufax ('65), Stan Musial ('57) and Johnny Podres ('55).
The award caps a banner year for Altuve, who won the American League MVP Award and his third career batting title by helping the Astros win the World Series. Altuve hit .346 and had an AL-high 204 hits while becoming the first player in Major League history to be the outright leader in hits in his league in four consecutive seasons.
In the playoffs, Altuve hit .310 with seven homers and 14 RBIs in 18 games, setting a franchise record for hits in a single postseason (22). His seven home runs tied the most by a second baseman in a single postseason in MLB history and were the fourth-most in a single postseason in MLB history among all players overall.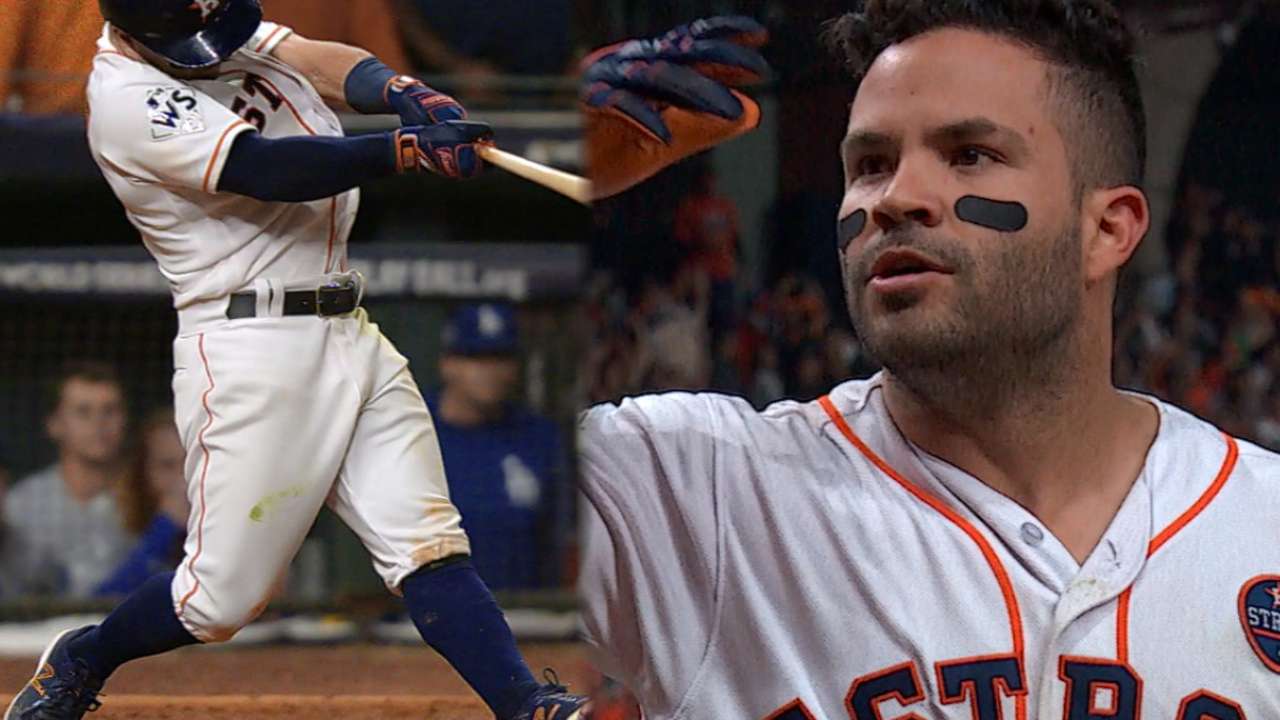 Since the regular season concluded, Altuve has been named the AL MVP, the Sporting News Player of the Year, the Baseball America MLB Player of the Year, the 2017 AL Hank Aaron Award winner and the winner of two MLBPA Players Choice Awards, for the Major League Player of the Year and the AL Most Outstanding Player. He also took home his fourth consecutive Silver Slugger Award.
Meanwhile, Sports Illustrated announced that Carlos Beltran was named winner of the inaugural Hope Award in honor of his relief efforts in his home nation of Puerto Rico in the aftermath of Hurricane Maria. The Hope Award was created this year to recognize athletes who continue to give back to their home communities as they find success across the globe.
Brian McTaggart has covered the Astros since 2004, and for MLB.com since 2009. This story was not subject to the approval of Major League Baseball or its clubs.