Turner, after being hit in the hand by a Pedro Strop pitch in the eighth, felt soreness in his quad after he slid hard into second on Chase Utley's forceout — which plated the tying run. On the play, Turner made contact with shortstop Addison Russell, which threw him off balance. The Cubs challenged the call, seeking slide interference, but it was ruled to stand.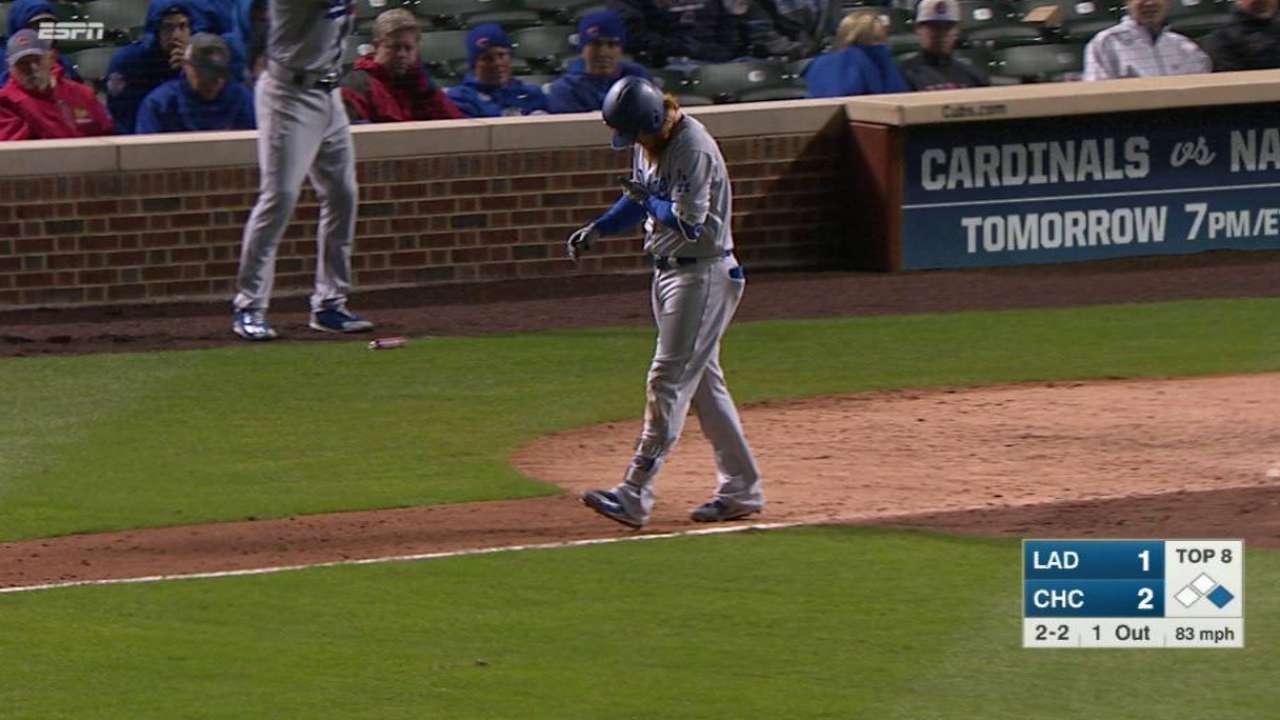 "From the replay, it looked like when he went to throw it, Turner clipped his leg," Cubs first baseman Anthony Rizzo said. "It was a good slide, a hard slide."
Manager Dave Roberts wasn't concerned about Turner's status.
"Probably minor, but in this weather, you've got to get him out of there," Roberts said.
John Jackson is a contributor to MLB.com based in Chicago. This story was not subject to the approval of Major League Baseball or its clubs.