Andrew Benintendi will likely play center in Bradley's absence, with Chris Young playing left.
Bradley was wearing a protective bandage on the thumb after Tuesday's game.
"I'm not worried about it, no," said Bradley. "Right now, it feels all right. I guess as good it can be kind of after the injury, but I feel like I'll be all right."
As Bradley got off the ground and started walking back to the dugout after scoring on Eduardo Nunez's two-run double, Farrell came out to check on Bradley. When Bradley approached the plate, he noticed that Indians catcher Yan Gomes hadn't left him a clear path to the plate.
"As I was coming around third, a few steps before home plate I wanted to slide headfirst because I could control it," Bradley said. "I wasn't going to slide anywhere near him, I was going to slide headfirst and just have my hand just kind of reach around, but as I was approaching, I kind of could see him gather it.
"He started coming to kind of block off the plate, so I kind of had to redirect my slide. I actually slid feet first, but I also slid to the outside part of the plate. [I] tried to avoid the tag and then slapped my hand at the back of the plate. And as I slapped the back of the plate, his glove kind of got me in the forearm and my thumb got caught with the ground and kind of bent in all directions I guess."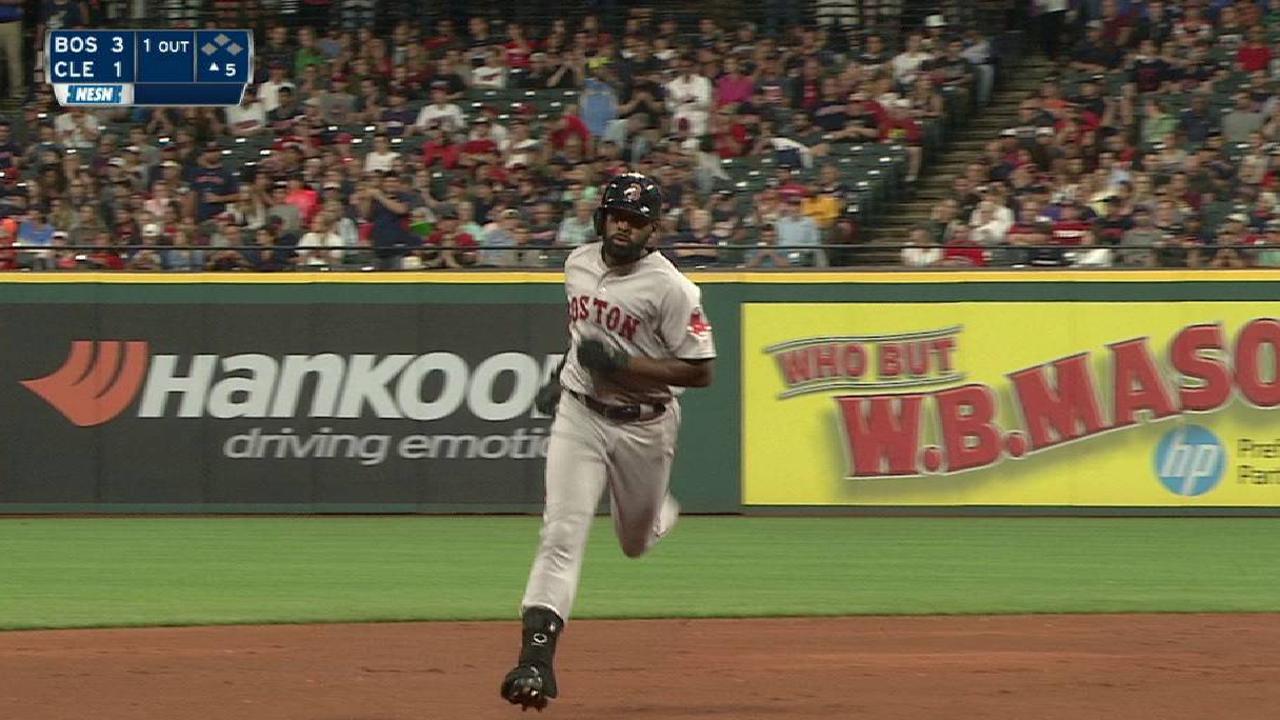 The injury comes at an unfortunate time, as Bradley has recently started to heat up again at the plate. In Tuesday's win, he went 2-for-3 with a solo homer.
"It's one of those things where it's out of my control," Bradley said. "All I can do is just try to play the game hard and do the best I can."
Ian Browne has covered the Red Sox for MLB.com since 2002. Follow him on Twitter @IanMBrowne and Facebook. This story was not subject to the approval of Major League Baseball or its clubs.