• Spring Training: Info | Tickets | Schedule | Gear
The Pirates didn't announce their Opening Day starter last season (Francisco Liriano) until March 11. Hurdle said the Bucs were set on Cole, Taillon and Nova pitching those three games for most of the offseason. The Bucs informed all three early on in Spring Training so they could keep those dates in mind as they prepare for the regular season.
"We just felt really confident about getting the guys in place," Hurdle said. "We knew the three that were going to be in place all winter long — to get them in place and an opportunity to work backward through the spring, to get ready for their first starts."
After a standout season in 2015, Cole's first Opening Day nod might have come in '16 if not for a bout of rib inflammation that delayed the start of his Spring Training and kept him slightly behind schedule. So the honor had to wait until this season.
Cole, the No. 1 overall pick in the 2011 Draft, battled injuries throughout 2016, going on the disabled list with a right triceps strain and right posterior elbow inflammation. He was shut down at the end of the season, but said he was "right on track" after reporting to Spring Training earlier this month.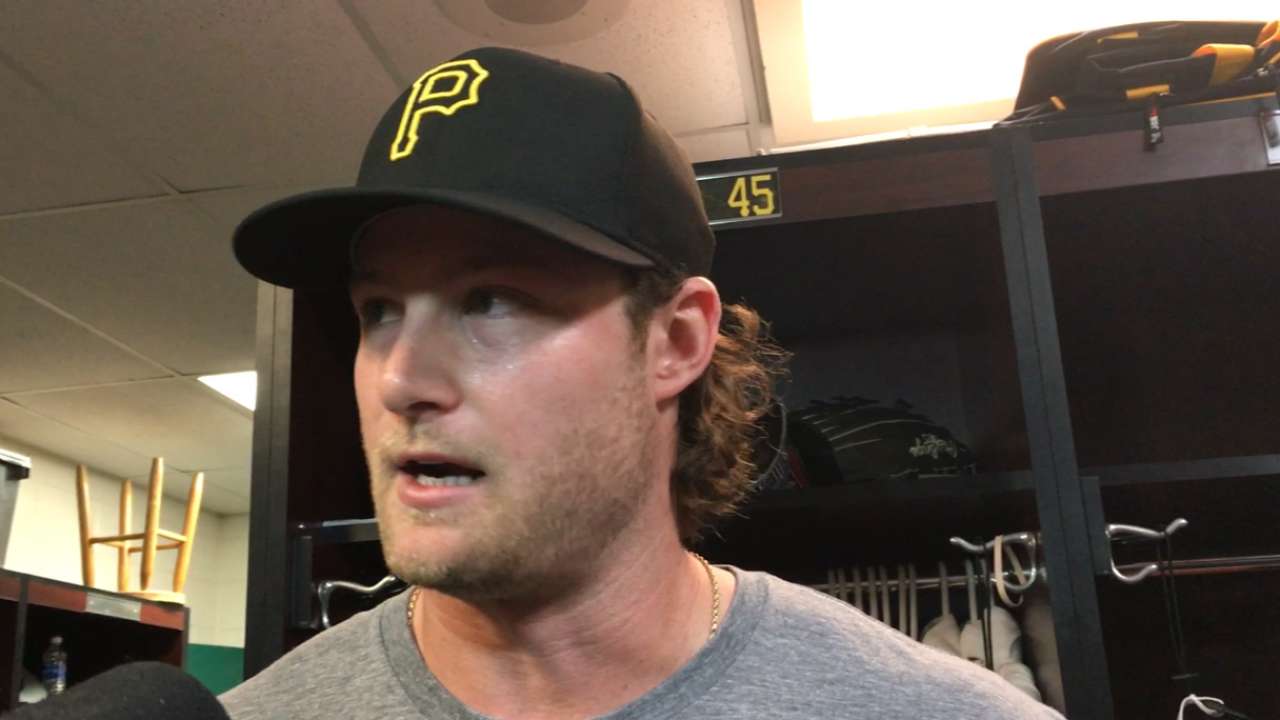 The injuries had a noticeable effect on Cole's performance. He went 19-8 with a 2.60 ERA in 208 innings over 32 starts in 2015, when he finished fourth in the National League Cy Young Award voting. Last season, he posted a 7-10 record and 3.88 ERA in 116 innings over 21 starts.
Hurdle said Cole took the news professionally.
"He's in a very focused state of mind, right now," Hurdle said. "I think he's excited about the opportunity we have as a team to open up at Fenway. He's going to get the ball against whoever their No. 1 is. They've got three of them [Chris Sale, David Price and Rick Porcello] to pick from."
Taillon, 25, will start against another one of Boston's three aces. The No. 2 overall pick in the 2010 Draft, Taillon made a strong Major League debut last season, as he finished 5-4 with a 3.38 ERA in 104 innings over 18 starts.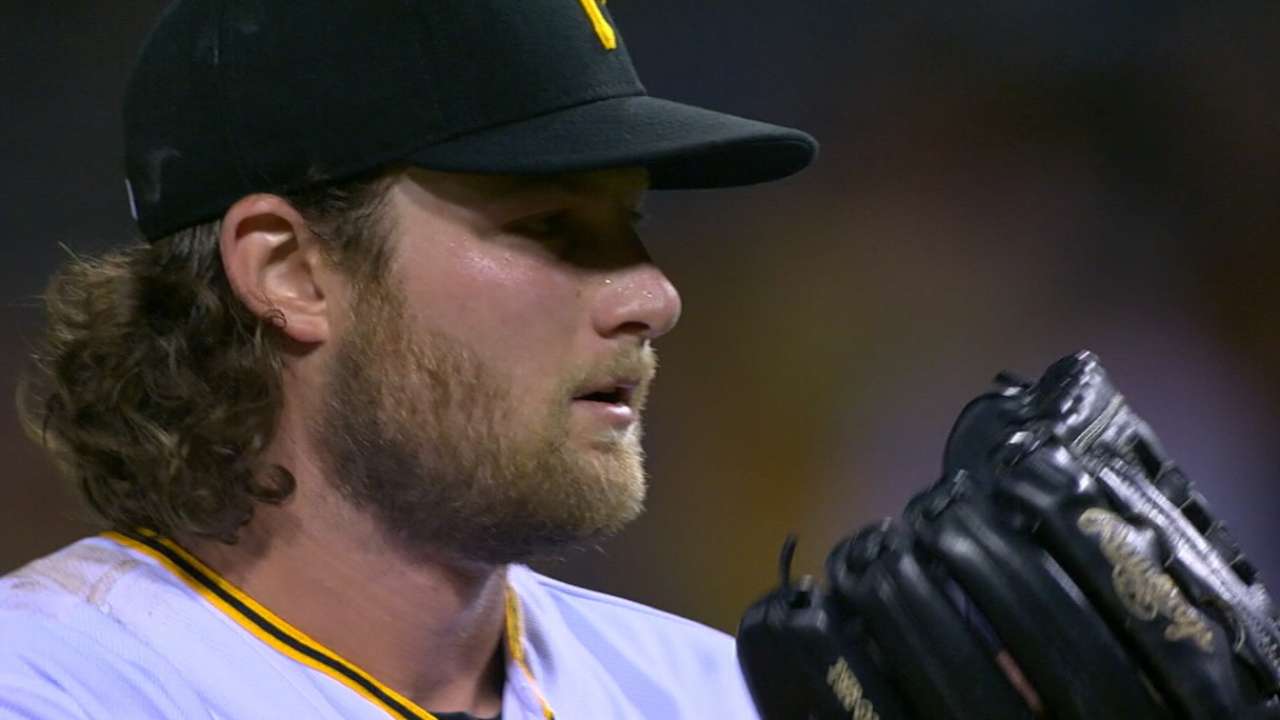 Nova, acquired before last year's Trade Deadline and re-signed as a free agent in December, will start Pittsburgh's home opener in a pitcher-friendly venue that enabled his two-month turnaround. The 30-year-old went 5-2 with a 3.06 ERA in 11 starts for the Pirates — with a 3-1 record and 2.45 ERA in six starts at PNC Park.
The Pirates have yet to decide who will pitch the series finale at Fenway Park or which fifth starter will round out their rotation. Chad Kuhl is the favorite to claim one of those spots. Drew Hutchison, Tyler Glasnow, Steven Brault and Trevor Williams are competing for the final spot in Pittsburgh's rotation.
Adam Berry has covered the Pirates for MLB.com since 2015. Follow him on Twitter and Facebook, read his blog and listen to his podcast. This story was not subject to the approval of Major League Baseball or its clubs.