Here's what: The American League Wild Card race has a chance to be one of the most interesting ones we've seen in recent years. While the Yankees hold the top spot by 3 1/2 games, eight clubs — count 'em, eight — are within three games of the second berth.
Six weeks remain in the regular season, and 12 of 15 AL teams still have something to play for — including Texas, which is one of five clubs bunched within 1 1/2 games of one another.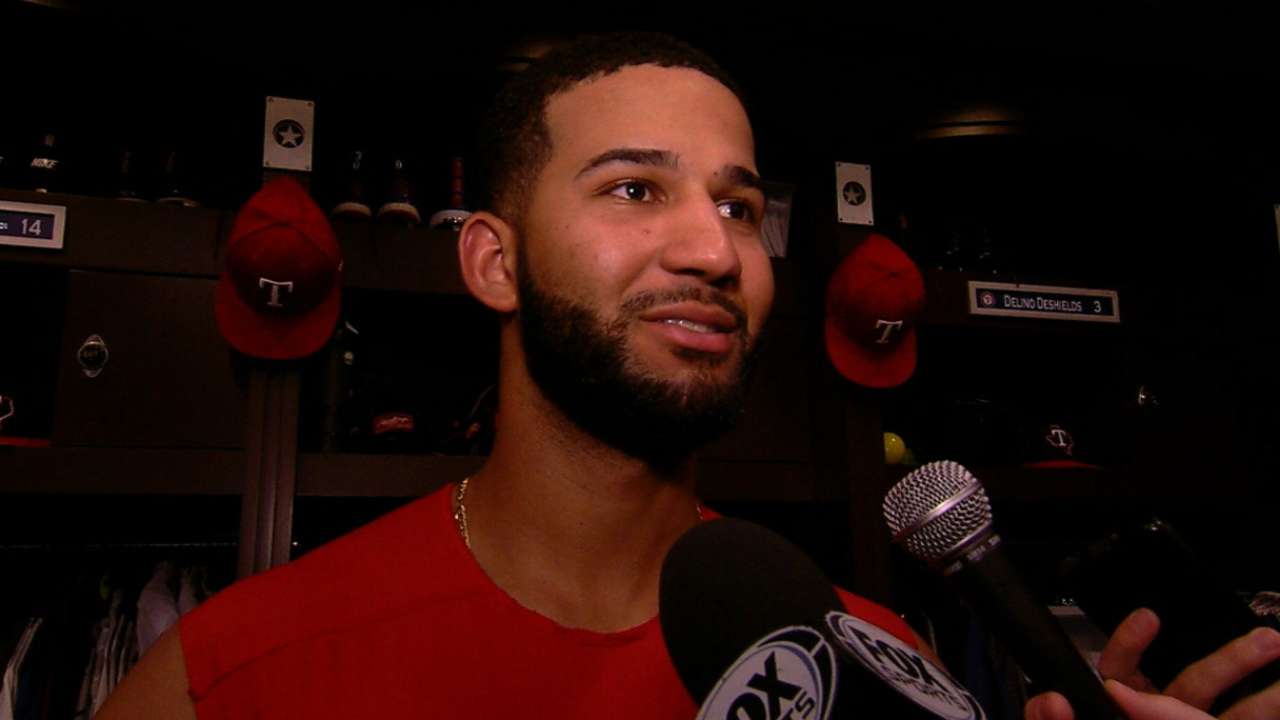 This race is a tribute to a bunch of teams that have overcome all kinds of adversity. For instance:
• Could the Angels really compete without their ace, Garrett Richards, and with superstar Mike Trout missing six weeks? Manager Mike Scioscia has done a tremendous job piecing together a competitive pitching staff from here, there and everywhere.
• The Orioles have been declared finished about six times this season, and then they reel off another nice run to stay in the mix. Executive vice president of baseball operations Dan Duquette's Deadline acquisition of infielder Tim Beckham from the Rays has paid dividends.
• The Royals could have another October run in them as well. Their offense is as good as any in baseball, and manager Ned Yost is working some of his old magic with the bullpen.
• The Mariners are hanging in as well despite having to use a Triple-A rotation for part of the year. No general manager has been more aggressive than Jerry Dipoto in looking for the right mix to get Seattle back to the postseason.
• The Twins may end up being the surprise story of this baseball season, having clawed to within one game of the second Wild Card berth by winning eight of 11 despite continuing rotation problems. Second baseman Brian Dozier is leading an offense that's one of baseball's hottest at the moment.
• The Rays and Blue Jays are both three games back. Toronto has won 11 of 17, while Tampa Bay is trying to solve an offensive slump that's behind a 3-10 downturn. But despite it all, both clubs are still in the mix, still one hot streak away from making a run.
Finally, the Rangers. For his part, Banister never conceded. Nor will he. Every game still matters. After the trades of Yu Darvish, Jonathan Lucroy and Jeremy Jeffress, Banister told reporters his club "relished" the opportunity to still make a postseason run. That comment was as much for his players as reporters.
"I think they heard it," Banister said.
Texas has won 10 of 14 and is back at .500 (60-60) for the first time since July 15, and the Rangers play three more with the White Sox before a 10-game road trip to Anaheim, Oakland and Houston.
Adrian Beltre, Elvis Andrus and Nomar Mazara are carrying the offense that's averaging almost six runs per game during this run. Cole Hamels, Andrew Cashner and A.J. Griffin compose a solid rotation front three, even without Darvish. And three relievers — Matt Bush, Alex Claudio and Austin Bibens-Dirkx — have brought what has been a shaky bullpen back on track.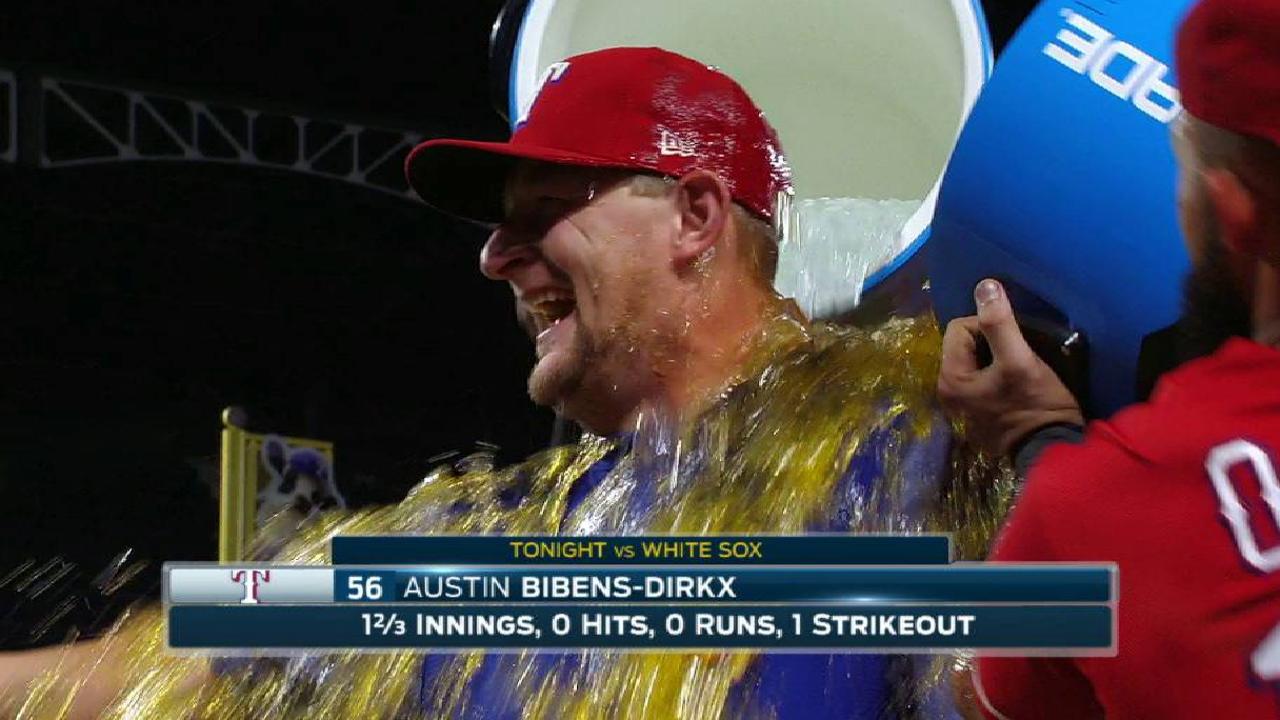 Regardless of how it plays out, the Rangers have done themselves proud. They're a tribute to their manager's competitive fire and to the professionalism of Beltre and others.
And the Rangers are sending a message for 2018. They've been to the playoffs five times in the past seven seasons. They think there's more to come.
"We still had the mentality of winning," Beltre said. "We still believed we can get back in this."
Richard Justice has been a reporter for MLB.com since 2011. Read his columns and follow him on Twitter at @RichardJustice . This story was not subject to the approval of Major League Baseball or its clubs.