"It's a step in the right direction," Odorizzi said. "I used the break to recollect myself and get off on the right foot, so I'm glad I was able to do that and get deep in the game for us."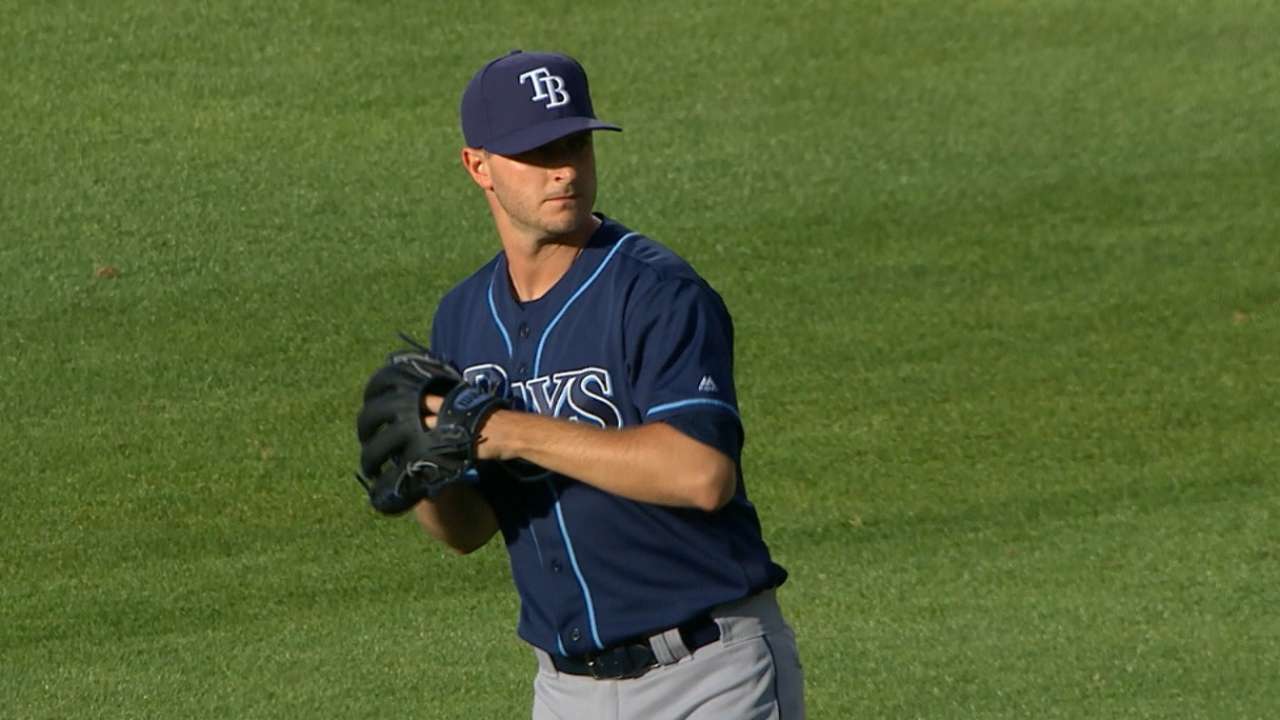 "Good to see Odo perform that way," Rays manager Kevin Cash said. "Coming out of the break, I know there's been a lot of talk about him and not performing like maybe he's shown in the past, but it was really nice to see. That was great work."
A's starter Daniel Gossett took the loss after yielding three runs on seven hits, including both of Tampa Bay's homers, with three strikeouts and one walk in a career-high seven innings.
"He had some other baserunners that he had to pitch around tonight, but I thought getting that deep in the game, keeping his pitch count down, I thought it was one of his better outings we saw," A's manager Bob Melvin said.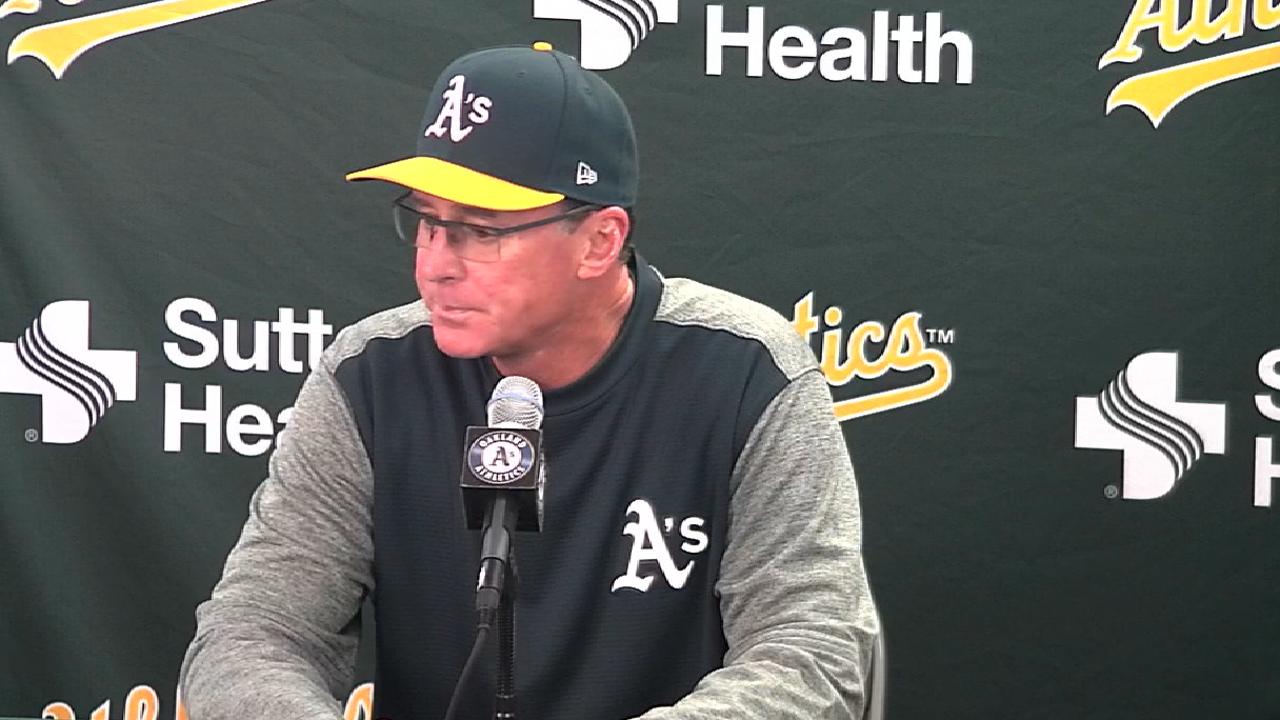 MOMENTS THAT MATTERED
Bobbled: Tampa Bay was seemingly gifted their second run in the third inning because of a pair of A's mishaps in the infield. After Mallex Smith drew a one-out walk and advanced to second on a wild pitch, Corey Dickerson connected on a grounder that deflected off of Gossett's foot toward shortstop Marcus Semien, who was unable to get the ball to first in time. Then, with runners at the corners, Gossett induced a potential inning-ending ground ball from Longoria that Semien bobbled, and only one out was recorded at second as Smith came in to score.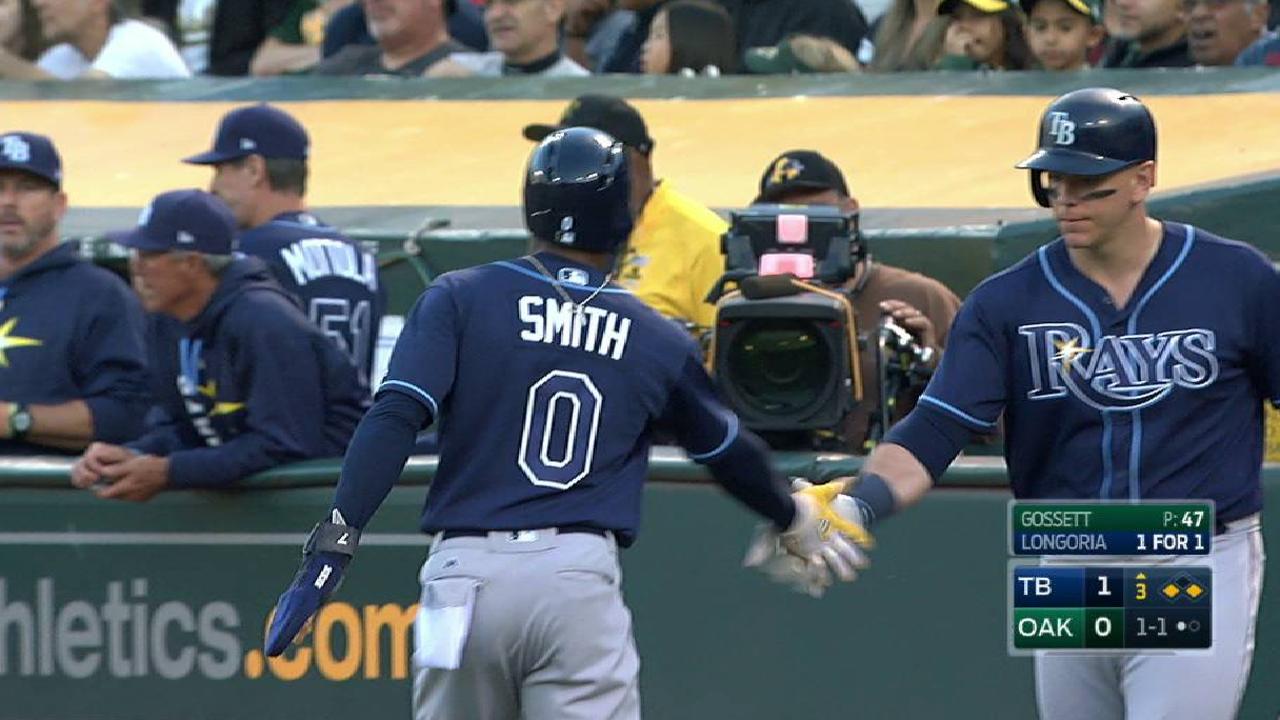 Insurance: After Davis homered to cut Tampa's lead in half in the fourth inning, the Rays responded with another home run of their own in the fifth. Longoria's two-out shot, marking the veteran's second hit of the night, was the 10th home run allowed by Gossett in 37 1/3 innings this season. Four times in seven starts, the rookie has offered up two home runs.
"I'm trying to expand away with a cutter, and it just didn't cut quite enough," Gossett said. "Just found enough plate, and he put a good swing on it.
"I felt like I battled very well. Just the long ball again. Thankfully I was able to keep them solo, but kind of getting back to trusting the process. It'll come. I just gotta make better pitches, especially to guys with big power numbers."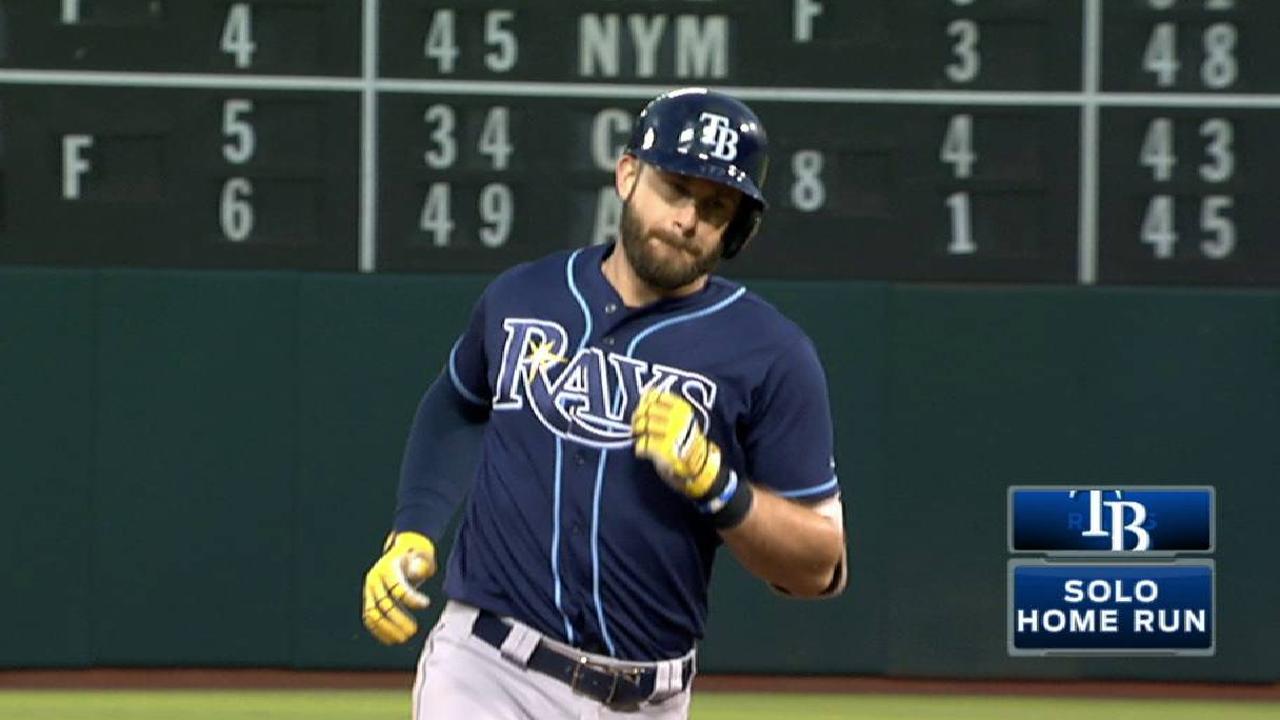 QUOTABLE
"I feel like I'm not up there fighting my swing. Until the last month, it's been a battle just to feel good going into the box. It's been much better in terms of the way that I feel going up to the plate. You can't expect to get a result every time, but when you're not worried about your swing and you're just focused on the pitcher, it's a lot easier to have success." — Longoria on his 10-game hitting streak
"With Odo, I know it's been rough, but … we always feel good about the days he pitches. I know he's been in a tough stretch here, six, seven starts, whatever it's been, but the confidence in Jake has not wavered. We were confident he was going to figure it out." — Cash on faith in Odorizzi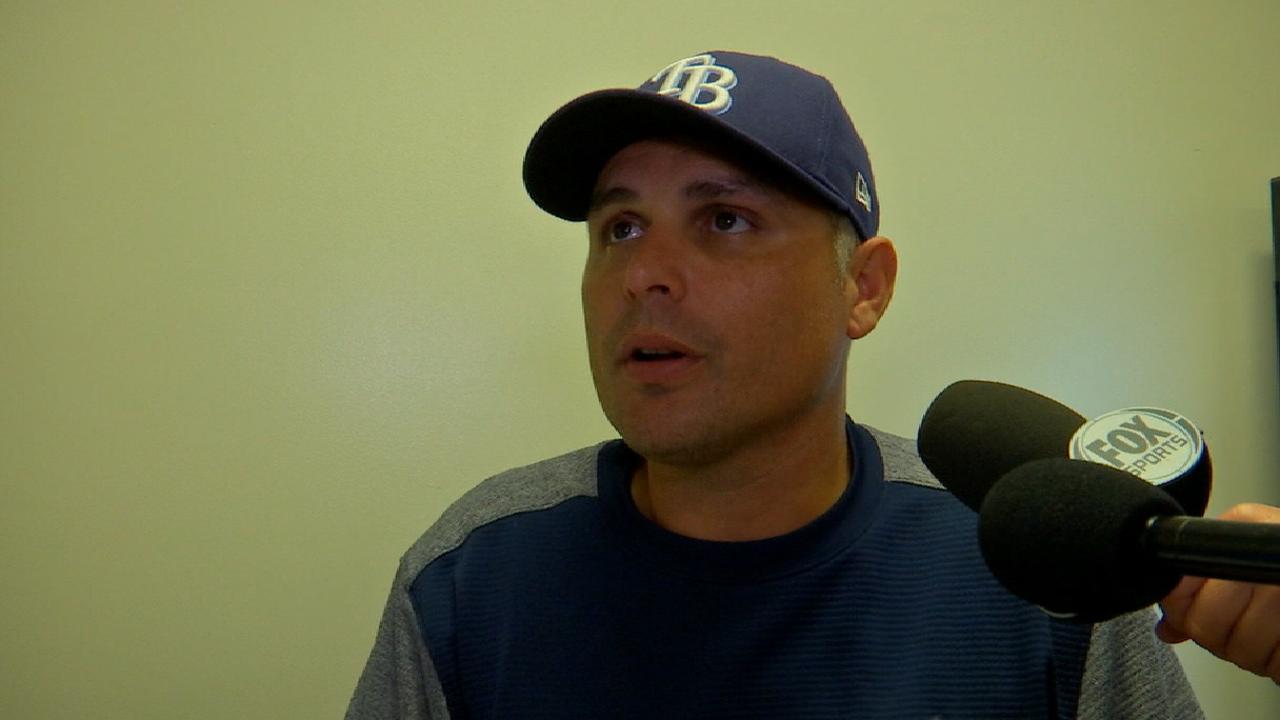 BECKHAM EJECTED
Rays second baseman Tim Beckham received his first career ejection in the middle of the fourth inning from home-plate umpire Lance Barrett after arguing about his strikeout. More >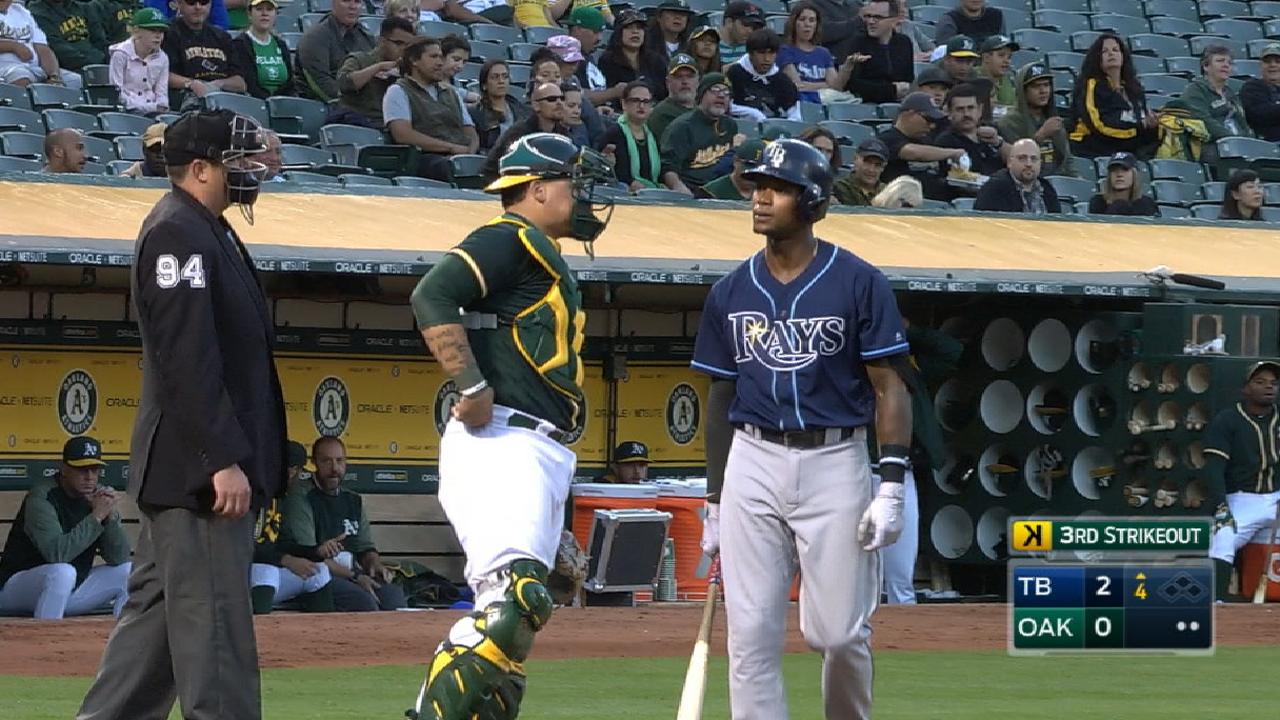 WHAT'S NEXT
Rays: The Rays will send Blake Snell (0-5, 4.85 ERA) to the mound as the young left-hander seeks his first win of 2017. His last time out, Snell didn't allow a run for the first time all year, going five innings at Wrigley Field on July 5. First pitch is set for 10:05 p.m. ET.
Athletics: Right-hander Chris Smith will make a second start for the A's on Tuesday, with first pitch against the Rays scheduled for 7:05 p.m. PT at the Coliseum. Smith, pitching in place of Jharel Cotton, who has a right thumb blister, held the Mariners to three runs across six innings in his first career start July 8.
Watch every out-of-market regular-season game live on MLB.TV.
Alex Simon is a reporter for MLB.com based in the Bay Area. Follow him on Twitter at @alexsimon99.
This story was not subject to the approval of Major League Baseball or its clubs.