Sandy Leon and Christian Vazquez will be the two catchers for the Red Sox to start the season. The fact that Swihart was the only catcher of the three to still have options played a role in the decision.
The switch-hitting Swihart — who turns 25 on April 3 — did what he could in his bid to make the team, hitting .325 in Grapefruit League action, while showing improvement on defense.
Former first-round pick Deven Marrero was optioned to Pawtucket along with Swihart. First baseman Sam Travis, ranked No. 4 among Red Sox prospects by MLBPipeline.com, was re-assigned to Minor League camp. Catcher Dan Butler was also re-assigned to the Minors.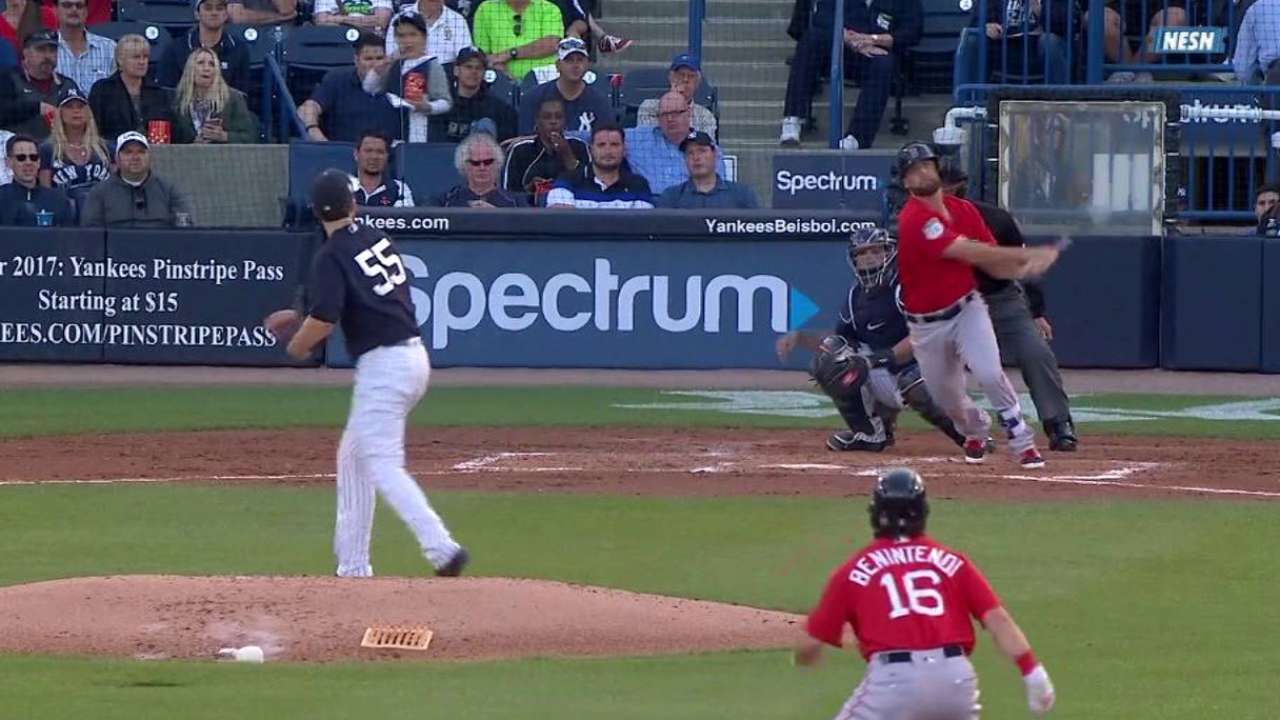 "With the guys sent out today, those conversations were a little bit more in depth," said Red Sox manager John Farrell. "Blake in particular had a very strong camp and showed improvements defensively. He swung the bat very well. He's a hell of a talented player."
Swihart was moved to left field early last season after being optioned to Pawtucket. On June 4, playing left field for the Red Sox, he suffered a left ankle injury that required season-ending surgery.
After the emergence of Andrew Benintendi, the Red Sox decided to move Swihart back to catcher for this season and beyond.
Of the three catchers who were in competition this spring, Swihart is by far the best offensive player.
His defense will be the key going forward, and the Red Sox like what they saw the past few weeks.
"[Swihart] made some subtle adjustments with his setup," said Farrell. "That gave him a different look to pitchers on the mound. Pitchers talked positively about the look that they got from him behind the plate. I think [the adjustments] softened his hands somewhat to receive the ball better.
"And there were a number of occasions where he was able to get a pitcher's pitch called for a strike, so the presentation to the umpire was a little bit more subtle and consistent than maybe years' past. Like I said, he had a strong camp."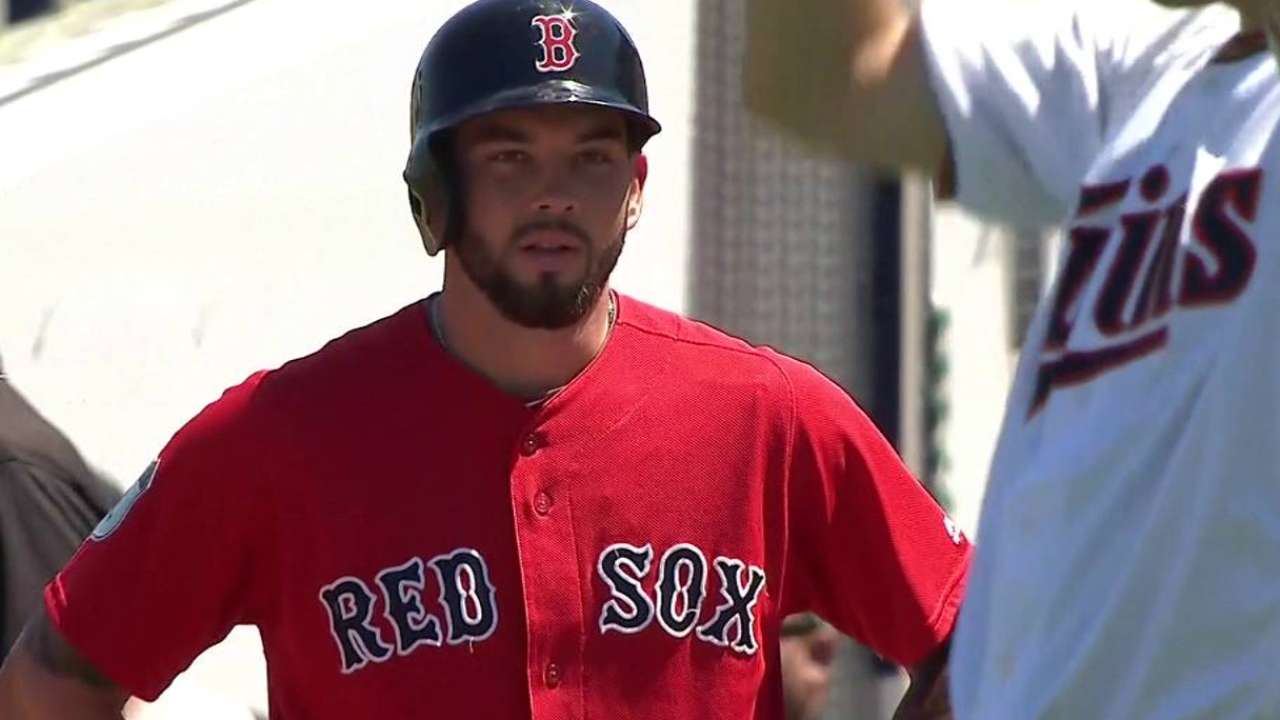 As for Travis, he had a second straight solid Spring Training for the Red Sox, hitting .318 with three homers, 12 RBIs and a .991 OPS. He continues to project as the first baseman of the future, perhaps by the start of next season. Defense is his key area of development this year.
"[Travis] is improving, particularly with his footwork," said Farrell. "If needed, could we put him at first base now? The answer to that would be 'yes.' But we would like to see further improvement on the defensive side of things. Offensively, he's got a knack to hit and impact the baseball."
The Red Sox now have 38 players remaining in camp, including six non-roster invitees.
Ian Browne has covered the Red Sox for MLB.com since 2002. Follow him on Twitter @IanMBrowne and Facebook. This story was not subject to the approval of Major League Baseball or its clubs.