In fact, one of the first things Leyland said after the game was that he'd already received text messages from Major League pitching coaches giving their blessings to use their guys to win a title.
"I think we're in good shape," said Leyland, who followed starter Tanner Roark's four innings in Tuesday's game with relievers Nate Jones, Andrew Miller, Sam Dyson, Mark Melancon, Pat Neshek and Luke Gregerson.
"But I'll get a total OK. I'll get that confirmed, for sure, at some point later tonight or tomorrow, just to make sure. We haven't done anything foolish yet, and we're not going to do anything foolish tomorrow."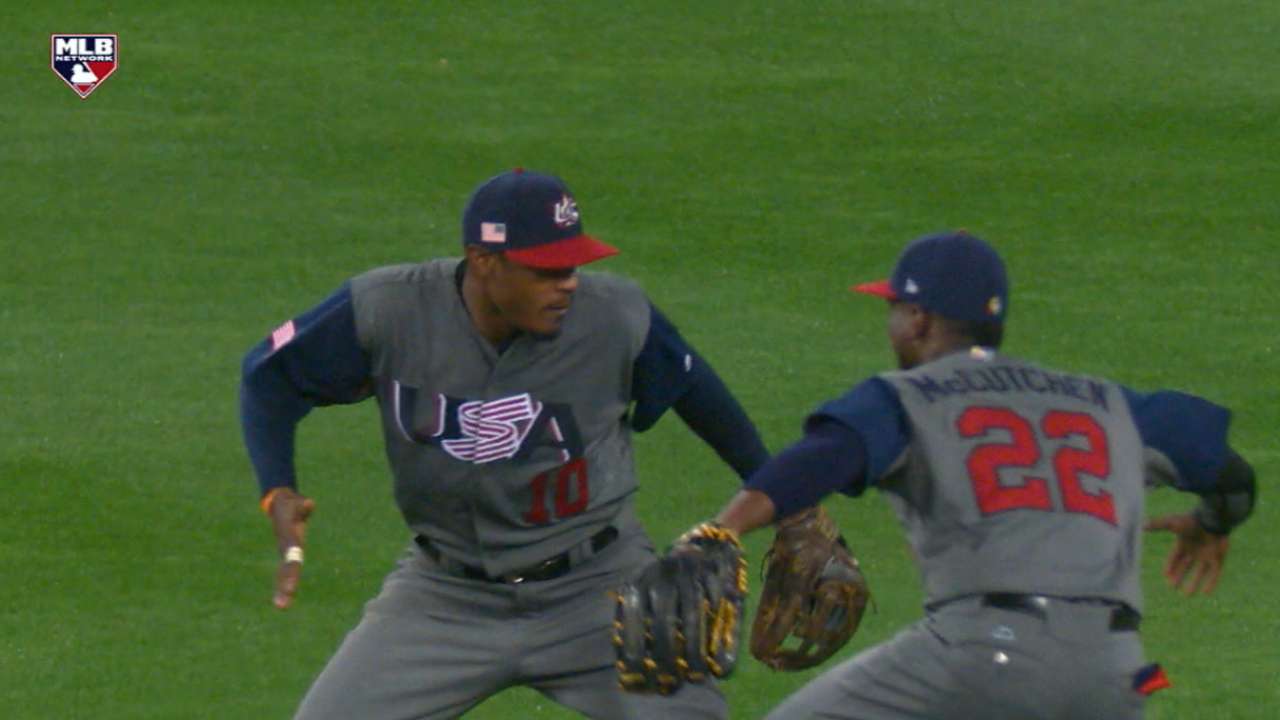 One of the reasons for the go-ahead was that pitch counts just didn't get too badly out of hand Tuesday.
Roark was on a 50-pitch limit set by his club, the Washington Nationals, and threw 48 in a masterful scoreless performance.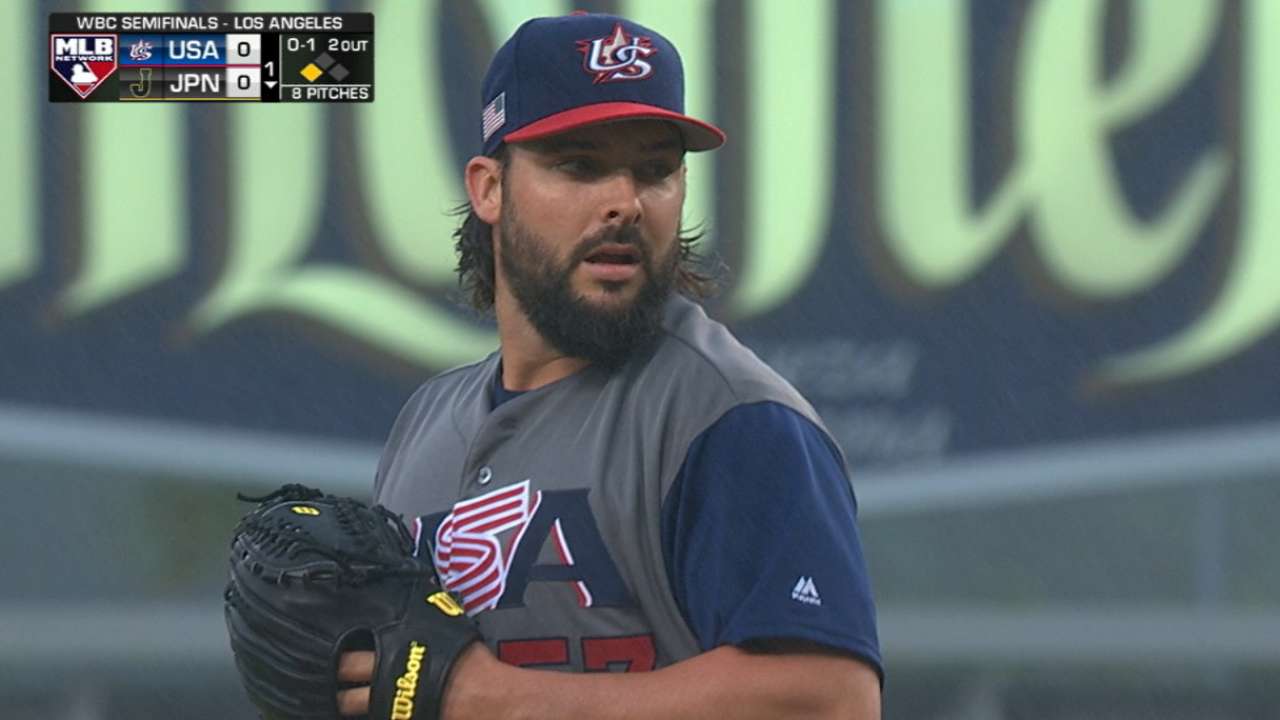 Jones pitched 1 1/3 innings but only threw 19 pitches. Dyson threw 12 pitches in his one inning. Miller was stretched out to 17 pitches in his two-thirds of an inning, but Melancon threw only 11 in his two-thirds, Neshek faced only one hitter, throwing four pitches, and Gregerson pitched the ninth, going 1-2-3 and using only seven pitches.
Perhaps Miller, given his strenuous use in the postseason for Cleveland last year, could be a question mark for Wednesday, but the others, in addition to Tuesday's unused foursome of Tyler Clippard, Jake McGee, David Robertson and Mychal Givens, could all be good to go.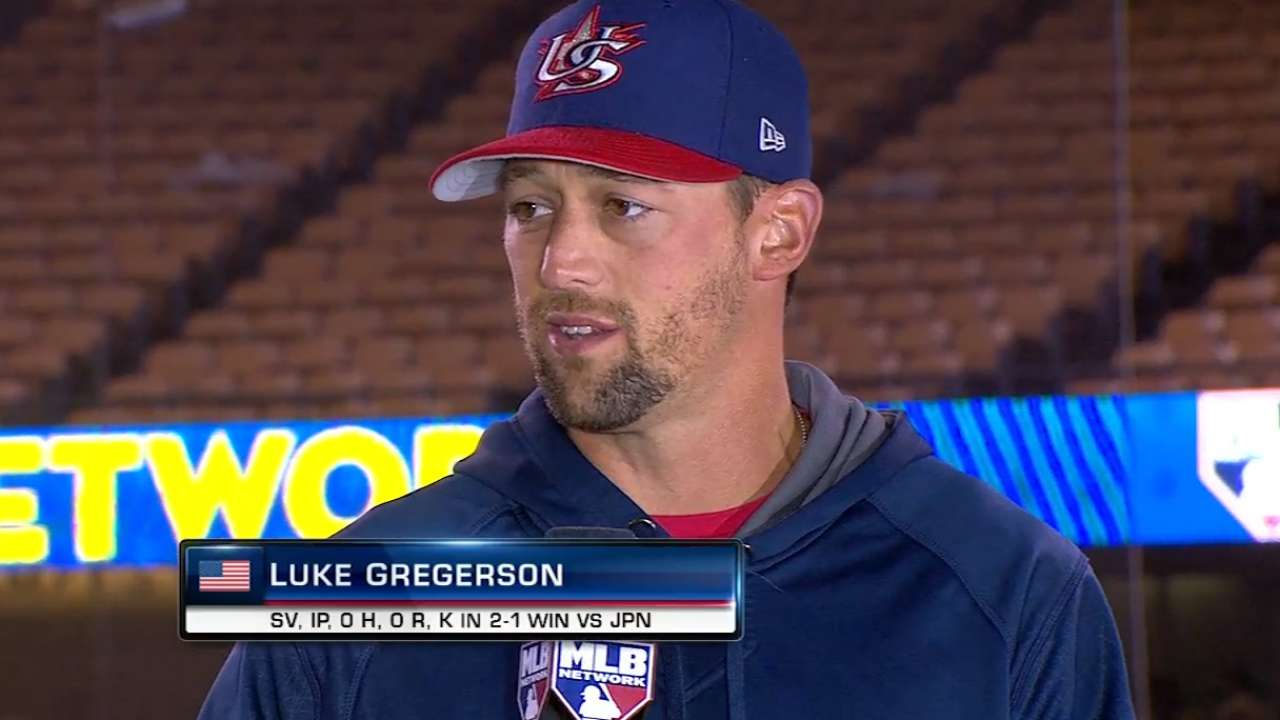 Meanwhile, the bullpen sextet shined, combining for five innings and one run on two hits with four strikeouts and two walks. The lone mistake was a home run given up by Jones in the sixth inning. With Stroman on schedule and ready to possibly reach a limit of 95 pitches, Leyland likes where he is with his arms.
"Nobody's really telling us who to pitch or who not to pitch," Leyland said. "They're just giving us ideas what they want done with players that are under contract with that organization, and we've honored that the whole tournament, and we're going to honor that tomorrow."
The World Baseball Classic concludes tonight. In the U.S., games air live exclusively in English on MLB Network and on an authenticated basis via MLBNetwork.com/watch, while ESPN Deportes and WatchESPN provide the exclusive Spanish-language coverage. MLB.TV Premium subscribers in the U.S. have access to watch every tournament game live on any of the streaming service's 400-plus supported devices. The tournament is being distributed internationally across all forms of television, internet, mobile and radio in territories excluding the U.S., Puerto Rico and Japan. Get tickets for the Championship Round at Dodger Stadium, while complete coverage — including schedules, video, stats and gear — is available at WorldBaseballClassic.com.
Doug Miller is a reporter for MLB.com. Follow him on Twitter @DougMillerMLB. This story was not subject to the approval of Major League Baseball or its clubs.